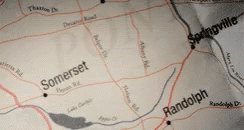 The management of Kaduna Electric and Siemens have commenced bilateral talks aimed at forging strategic partnership and generating credible data that would be used to develop practical solutions within the franchise of Kaduna Electric.
A three-man team from Siemens and PBE were at the corporate headquarters of Kaduna Electric yesterday where exchange of information, ideas and development of operational framework between the two organisations were held.
The leader of the Siemens' team, Mr. Oladayo Orolu, disclosed that Siemens was interested in partnering with the Federal Government of Nigeria and other critical stakeholders, Kaduna Electric inclusive, to improve generation, transmission and distribution capacity across the country.
According to Orolu, "Siemens has developed many innovative business modules and technical solutions that provide reliable, affordable and sustainable power to businesses and households in many developed and emerging economies across the world."
He disclosed that in Egypt, Siemens "increased the power supply capacity with 14,700 megawatts in 27months" and promised to replicate similar feat in Nigeria if given the opportunity. He said that the team was in Kaduna Electric to gather necessary data that would enable them develop solutions peculiar to the needs and challenges of the electricity distribution company as well as increase opportunities to energy access in Nigeria.
"We want to have all the necessary information needed and work together with the Disco's team to bring out more innovative solutions as well as business modules and technology to improve service efficiency and reduce the aggregate technical, commercial and collection losses," he affirmed.
Chief engineering and technical services officer of Kaduna Electric, Engineer Bello Musa, who held brief for the managing director/CEO welcomed the initiative of Siemens and expressed the willingness of the Kaduna Electric to work with global players like Siemens to improve the quantity and quality of power supply in Kaduna Electric's franchise area.