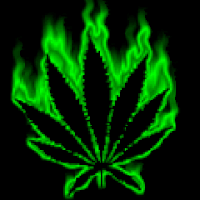 A 32-year-old widow, Ojuotimi Oluwatimilehin who is standing trial for allegedly selling hot drinks and Indian hemps before an Ikeja magistrate Court said she lost her 6-month old baby while in Police custody.
The accused is standing on two- count charges that include unlawful possession of some parcel of weed and breach of peace by polluting the air before Magistrates' Mr. W.A Salami.
While denying the allegation, Oluwatimilehin said that she has left the vicinity where she was arrested, after she lost her husband in 2016 and the demolition of her shop by the government.
"I only dropped my goods with my mother who lives in that neighborhood and when am broke, I go there to collect my money. I do not know anything about the Indian hemps. I sell herbal concoction and I have only gone to Area P police station on Monday to retrieve my goods".
"When I got to the station I was detained and efforts to prove to them that I was innocent proved futile, I even told them that my 6- month –old baby was sick but they did not listen to me until I lost my baby on Wednesday," she said.
Earlier, the Prosecutor, Inspector Abiola Adewale said that, Oluwatimilehin whose address was not given was said to have committed the offence on October 29, 2018 at about 3:30pm at No. 55 Aralamo Street Command Meiran Lagos.
The IPO inspector Adeleke Gafaru told the court that after receiving information that Ojuotimi Oluwatimilehin of No. 55 Aralamo Street Command Meiran is selling weeds suspected to be Indian hemps and some liquor mixed, he left with his men to the location to conduct a search, "as we approached, people who were drinking and smoking ran in different directions leaving a 14-year-old girl who claimed her mother owns the market, she even called the mother informing her that the police have discovered the Indian hemps inside the fence."
Gafaru added that the accused on getting to the station denied the allegations against her.
The accused however pleaded not guilty to the charges