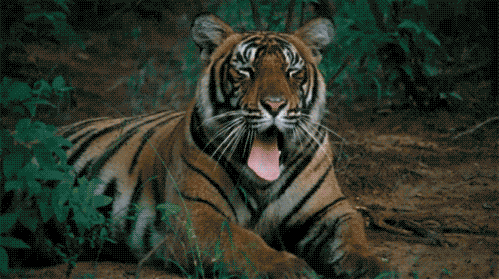 Two Vietnamese men were arrested in northern Thailand on charges of smuggling carcasses of tigers destined for Vietnam, local police said.
Deputy police superintendent Pol. Lt.-Col. Nonthaworn See-indra identified the Vietnamese nationals, as Le Binh, 40, and Nguyen Van Tung, 29.
See-indra said they were accused of smuggling the remains of the protected wildlife at a bus station in Phitsanulok province, about 425 km north of Bangkok.
The smuggling suspects traveled by bus from the northwestern province of Tak en route to the northeastern province of Mukdahan with the tigers' dried flesh and bones hidden in bags.
According to the deputy police superintendent, the remains were found in the cargo bay of the tour bus in which they were riding in the wee hours of Thursday.
"The Vietnamese confessed that they would have traveled from Mukdahan to their home country through Laos with the tigers' carcasses.
"They confessed they had bought it from a fellow countryman in Tak for 30,000 baht (about 909 dollars),'' he said.