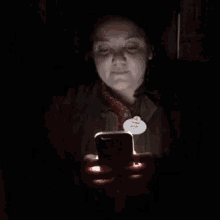 Tafadzwa Dhinga (32), a prominent sex worker at Murambinda Growth Point in Buhera has been remanded in prison after being found with a murdered teacher's cellphone.
She is being charged with murder alongside three other accomplices and she appeared before magistrate Shane Kubonera who remanded her in custody to September 11, 2018. She was told to apply for bail at the High Court.
Dhinga comes from Mudadi Village, Chief Chitsa in Gutu but operates as a sex worker at Murambinda. She was arrested on August 28, 2018 at around 3pm.
She was found in possession of GT-E1205Y cell-phone belonging to Tendai Rodwell Mupodzi, a teacher at Marumbi Primary School in Zviyambe who was found dead on July 1, 2018.
Dhinga is being charged together with Kennedy Mutandwa (24) from Chizema village under chief Nyashanu, Blessing Choguya (26) from Dzova Village under Chief Nyoka Marondamashanu in Chivhu and Brian Murairwa (23) from Murairwa village under Chief Nyashanu who were arrested on July 1 on allegations that they murdered Mupodzi.
Mupodzi's phone went missing at the scene. He last used his phone to transact a cash transfer through EcoCash at around 02:23 am on July 1. He was buying beer at Elasto Night Club.
Dhinga had earlier been seen with the now deceased as her boyfriend at her Machoko booking room. He was found dead under a truck.
It is suspected that Dhinga and the other three accused persons are connected to the murder of Mupodzi.
The trio are said to have beaten the deceased to death before putting his body under a parked truck to feign an accident.