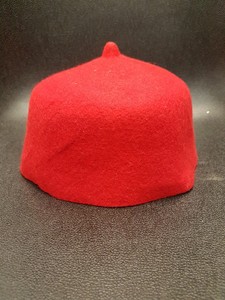 A traditional chief and Arisawe of Iroko Ekiti ,Chief Adewole Ajayi was murdered on Thursday inside his farm located at a neighbouring town, Oke-Oro.near iroko.in Ijero local government of Ekiti State.
The development has pitted the two towns against each other, which had elicited tension and suspicion among the indigenes of the feuding towns. However, police in Ijero Division are now trailing one Dele Ojo Aro , a native of Oke Oro for allegedly murdering the chief and fled into the bush.
This incident occurred barely two weeks the Onise of Odo Oro, Oba Gbadebo Ogunsakin was stabbed to death in his palace. It was reliably gathered the deceased had gone to the farm at dawn on Thursday and allegedly found the suspect inside his farm stealing yams.
A witness, Mr. Johnson Kayode , who spoke with journalists at Iroko Ekiti alleged that the suspect went to the deceased's farm to steal yams from where he shot the community leader in the hips while attempting to apprehend him. Kayode added that the suspect after committing the offence disappeared and that he has not been seen by anyone in the town as of now.
"The two are having their farms along the same route, but Chief Ajayi went to farm at about 6am yesterday and found him there. May be in an attempt to arrest him, he quickly shot him with a dane gun in the hips and disappeared.
"But unfortunately for him, he ran into the bush and they have not seen him since then . He has refused to come out of his hideout , may be his conscience is chasing him around.
"But when the news of the death broke out , people started probing into those that went to farm early and that was how some testified that the suspect was seen going to farm and people started suspecting him from there"
. he explained.
The traditional of Iroko Ekiti, Oba Sunday Ekundayo confirmed the incident and noted that the Police have been contacted and that they have swung into action to fasttrack prompt arrest of the suspect.
When contacted, the Police Public Relations Officer, Ekiti Command, Mr Caleb Ikechukwu, confirmed the incident, saying the suspect has been report to be a notorious thief terrorizing the farm in recent.
"We have been informed about the killing . The suspect has been reported to be stealing the deceased's yam and in an attempt to get him arrested, he shot him in the hips .
" I have not confirmed whether the suspect has been arrested as of now, but we are on his trail"
, he revealed.