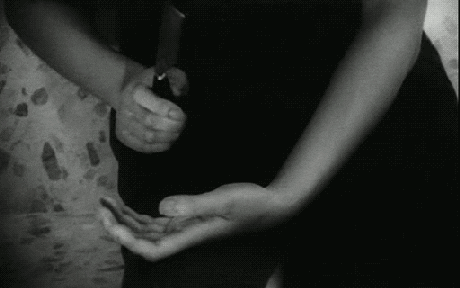 Just few days after a housewife, Mrs. Amaka Oranwe, was arrested for stabbing her 13-Year old house boy, another housewife has been arrested for brutalizing her 13-year old house maid in Lagos.
P.M.EXPRESS reports that the latest, Mrs. Rose Ogedenghe, was arrested after she used cables to assault and inflict serious injuries on the victim and she ended up in the hospital.
The incident happened at Ike Asogwa Street off Bush bus stop in Anthony area of Lagos where they resided.
The 35-year old Ogedenghe was said to have locked up the victim, Miss Ajayi Favour, inside her apartment for committing an undisclosed domestic offence. She was said to have used harmful objects to hit the victim and she bled profusely before she was rush to the hospital for treatment.
However, the neighbours who saw what happened reported the matter to the police at Ikeja Command. Police officers then went there, rescued the victim, Mrs Ogedenghe was also arrested and detained at the Command.
She was later charged before Ikeja Magistrates court for serious assault.
She pleaded not guilty.
The prosecutor, Mr. Benson Emuerhi, informed the court that it was a case of domestic violence and the victim was still receiving treatment at an undisclosed hospital.
The Presiding Magistrate, Mrs. O. Sule Amzat, granted Mrs. Ogedenghe bail in the sum of N20,000 with two sureties in like sum.
She was remanded in prison custody pending when she will fulfill her bail condition.
The matter was adjourned till 22nd November, 2018.
P.M.EXPRESS scooped that Mrs. Ogedenghe brought the victim as house maid but was maltreating her despite the fact that she had her own children. It was gathered that the maltreatment had been going on and their neighbours took notice.
But the loud cries from the victim on the day the last incident took place jolted the residents and they were moved to contact the police before she was arrested and charged to court.
It was also gathered that the police were making arrangements to contact the victim's family in order to hand her over to them.