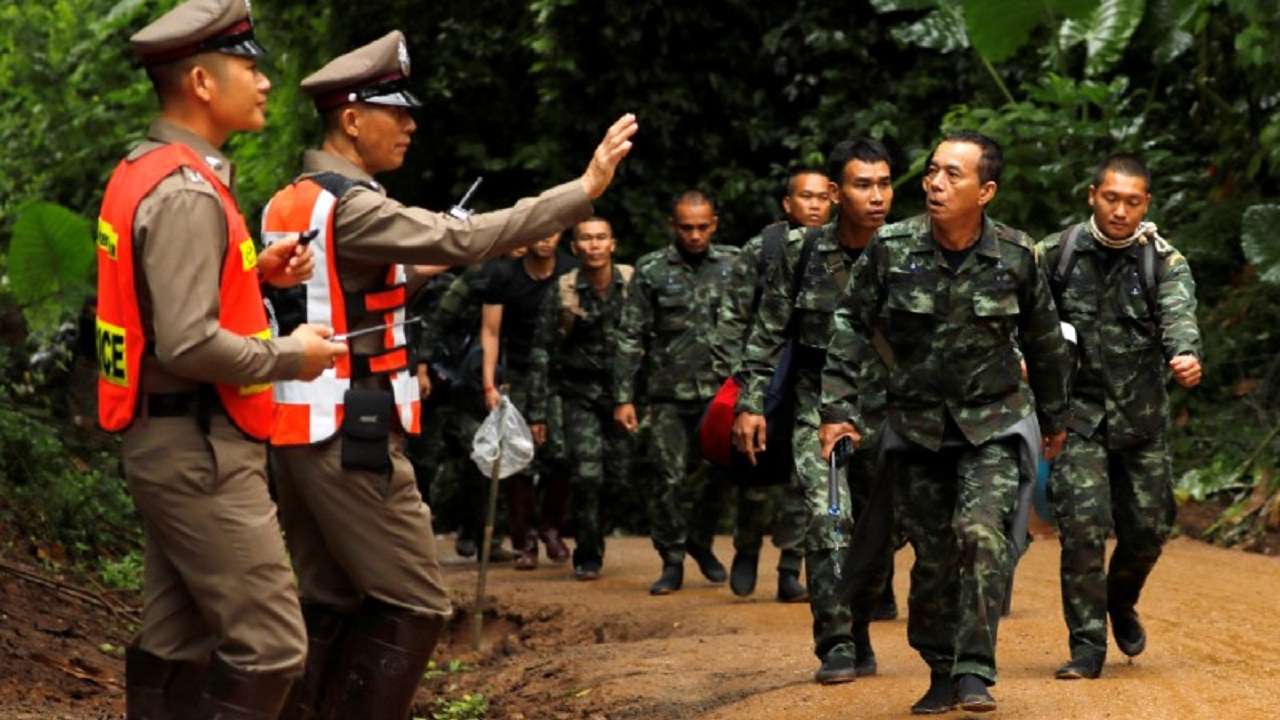 A dangerous mission to rescue 12 Thai schoolboys and their soccer coach trapped inside a flooded cave for more than two weeks began on Sunday and authorities said the first survivor may emerge around 11 hours later, Reuters reported.
To rescue the boys, thirteen foreign divers and five members of Thailand's elite navy SEAL unit are working on the mission.
The boys will have to make it through narrow, submerged passageways that claimed the life of a former Thai navy diver on Friday.
According to Reuters, rain soaked the Tham Luang Cave area in northern Chiang Rai province on Sunday and stormy weather is expected for the next two weeks, increasing the risks in what has been called a "war with water and time" to save the team.
The boys, aged between 11 and 16, went missing with their 25-year-old coach after soccer practice on June 23.
Extracting the group could take three to four days and depended on the weather, an army commander involved in the mission said.
The rescue teams had rehearsed the plan for several days, Narongsak said, and they had to move now before a new storm reached the area.
"If we wait and the rain comes in the next few days we will be tired again from pumping and our readiness would drop. If that's the case, then we have to reassess the situation," he said, Reuters reported.