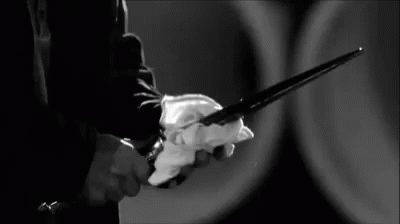 Police in Kericho have arrested a 30-year-old man who hacked his wife, child and nephew to death in Kiptenden village, Soin/Sigowet constituency. Kericho Police Commander James Mugera said the suspect, Gideon Cheruiyot Langat, was arrested at Cheptenye Boys High School compound where he fled to after killing the victims on Friday.
"The suspect fled and locked himself in one a room at the school and threatened to kill anyone who dared to get close," he said.
The school administration alerted the police who rushed to the scene and arrested the suspect. "The suspect is in police custody and we have launched investigations into the matter with a view of arraigning him in court to face charges," he said.
Mugera said the suspect also threatened to kill villagers who responded to the victims' distress call.
"Commotion and distress call attracted neighbours to the suspect's house. When they got there they found it locked. Upon knocking the door, the machete-wielding suspect came out threatening to slash anyone in sight and fled the scene," he said.
Alcohol and poverty
Neighbours entered the house and found the suspect's 28-year-old wife, three-year-old child an eight-year-old nephew with multiple machete wounds lying in a pool of blood. Victims were pronounced dead at Sigowet sub county hospital and bodies removed to the mortuary awaiting post-mortem.
Myoot Kipsigis Council of Elders chairman Paul Leleitto blamed increased cases of suicide and murder in the constituency on alcoholism and poverty.
"We call on the area residents to stop alcoholism and venture into activities to uplift them from shackles of poverty," he said.
Mugera, called on family counsellors to intervene and save marriages from collapse.
Meanwhile, an 80-year-old woman was raped and strangled in Kiminini, Bungoma County. The body of the victim who is yet to be identified was discovered by a resident in a thicket a few metres from the town.
"This is horrible. This is the work a devil. It is unbelievable that people subjected the helpless woman to rape and strangled her. Shame on men who did this let them be cursed," Jane Nasimiyu said.
Residents called on the police to arrest the suspects. "It is scaring that men can rape and kill such an old woman," protested a local Peter Wafula. Area chief Samson Webi said they are yet to identify the victim.
"I have visited the scene and it is true that the elderly woman was raped and strangled but we don't know the identity of the victim," Mr Webi told Sunday Standard.
Police officers from Kitale patrol base removed the body to Kitale Level 5 mortuary.
Local Women Rep Janet Nangabo and gender activists in the county led by Immaculate Shamalla condemned the incident and asked the police to arrest the perpetrators.
"This is one of the shameful occurrences in the county. How can men go after a defenseless woman and terminate her life," Nangabo complained.